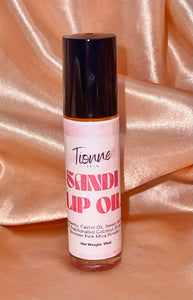 Lip oil
This oil is amazing . It instantly makes your lips soft.
Lip oil
My lips have never been so hydrated! Do recommend, will shop here again
My lips are so moisturized ! It smells so good 😍 definitely shopping again
So luscious!
This is an amazing lip oil. I live in north Georgia and my lips used to get so chapped up here until I got this lip oil and I have to say that I haven't had that problem since I bought the Sandi lip oil. It's super luscious and stays on for a long time and definitely protects your lips from chapping. 10 out of 10 would recommend for everyone.
A daily must have!
I've suffered with dry lips for years. However, once I got pregnant it got 10 times worst! This product is amazing! Very hydrating!