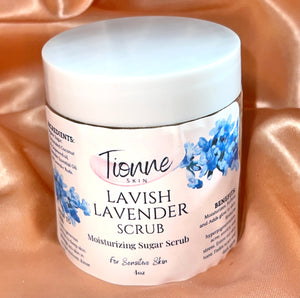 Birthday gift for my BFF
I purchased it for my Bff for her birthday. This is her review.
"I received this scrub from a friend as a birthday gift. This smells good, and I always wanted to order from this site but didn't really have the funds. Dang, on Covid. But now I have the funds and will be ordering more. Thanks, Bestie me and my skin love you!!
MY SKIN IS SO SMOOTH AFTER
You guys know that amazing feeling after you shave and moisturize and you get all smooth and lay in the sheets lmao! Let me tell you this body scrub does that right off the bat all by itself. It leaves my skin soft and smooth everytime. It is the perfect thing to add to your winter skin routine or if your skin naturally runs on the dryer side. I highly highly recommend it and smells good and the texture has the perfect smoothness you want in scrub so you don't feel like your rubbing rocks on your skin. 10/10 or in this case 5/5.
Great scrub
This is the best scrub I would highly recommend it.
A great body scrub!
This is a great body scrub. The Lavender smells amazing and I like to pair it with my Lavender Shea Butter Cream. This combo leaves my skin soft and moisturized literally all day!
Amazing!
Even after one use, I love this scrub! It smells fantastic and left my skin feeling so soft and smooth, highly recommend!