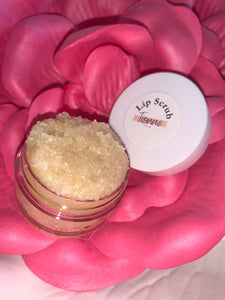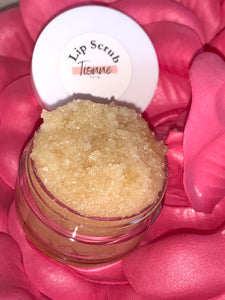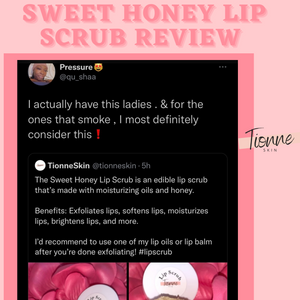 So nourishing!
This lip scrub is great! Not only does the lip scrub exfoliate well and nourish my lips, but it smells absolutely divine.
Great stuff!
It does a fantastic job of making lips soft and supple and it tastes great. Will definitely buy more of this.
Delicious!!
This scrub is soooo delicious and really leaves my lips feeling so soft and smooth! And the honey and sugar smells amazing. Definitely recommend!
Tionne's lip scrubs are the truth.Vanilla Wafer is my new favorite. The scrub is not too hard, smooth when you exfoliate, and tastes good. I like how compact it is, too. I'm going to have these scrubs all over like I do with my chapsticks. Highly recommend.