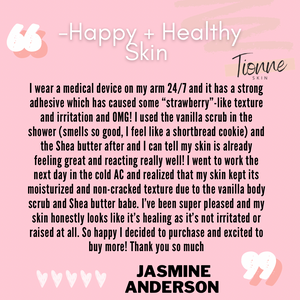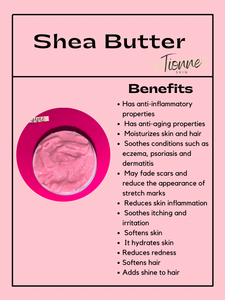 Give this scrub a try!
This body scrub is everything I hoped it would be. It smells great and works well for my keratosis pilaris bumps. Give this scrub a try!
Items I already purchased
Thank you for my items I purchased it was quick and useable and also useful God bless this black owned business ! I recommend other people to check this skincare products out !. No shame ! Thanks. 🙌🏾🙏🏾♥️
Heavenly
After using this scrub I do not only smell amazing but my skin feels so soft too for the whole day. I can definitly recommend this and I just purchased something again! you get quality here
I love the vanilla scrub!
During the winter due to the lack of being able to be out in the sun and having to wear long sleeves I always suffer from Keratosis pilaris. This is a build up of keratin in my pores that block the hair follicles. It causes dry, red bumps on my upper arms. Using this vanilla scrub once every week and a half or so keeps it from happening when just using soap or body wash with my everyday showers does not. A little goes a long way and it is worth every bit the price. I can even use Tionne's cocoa butter or shea butter after I've dried from my shower and will not get those little rolls of ick you sometimes get from putting on store bought lotion while my skin is still damp. Absolutely love this brand. Loyal customer here!!
AMAZING
The body scrub I ordered is AMAZING! It's the best I have ever used, and left my legs feeling super soft and moisturized!