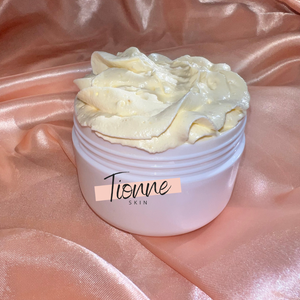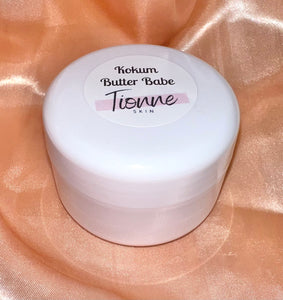 Amazing cream!
I love this cream! I have eczema on my hands & wrist. Kokum butter babe is so soothing and it protects my skin. I put it on at night and wake with my hands soft and less irritated. I am back to buy more because I ran out.
Definitely recommend for eczema!
I used Kokum Butter Babe in combination with TionneSkin's Tumeric Brightening soap and Oats & Honey soap. It's helped with reducing both inflammation and redness with my eczema winter flare ups, and it has even helped with healing parts of the spot where my flare ups occur. Not to mention, the texture of Kokum Butter Babe is very smooth and doesn't go on greasy. It absorbs directly into the skin you put it on.
My new favorite!
I was a big fan of the shea butter already, but this takes the cake! It's lightweight and I love how my skin feels!
My favorite moisturizer!
The texture is like whipped butter and it feels so light and smooth when I put it on. I use it on my face and theres no oily feeling on my skin after either. It really helps with my eczema as well. I cant recommend it enough, it just melts into your skin.
Great texture
A refreshing change of pace from so many other oils that don't work. 10/10 would recommend